Remote Learning
Putting our Boys first is the priority for everything we do.
In class or at home, our teaching continues
Provision for a seamless transition from face-to-face classroom teaching and on-line remote learning is essential for our APS boys and we are able to provide this through our highly experienced and dedicated teachers as well as our use of the latest technology including G-Suite for Education – Google's award winning dedicated educational platform to enable delivery of our robust curriculum.
At APS we are dedicated to providing the best classroom teaching at all times and through all situations. That means, providing the best education we can for our boys, whether it is in the actual classrooms in our school, or remotely in the virtual classrooms in the boys' homes should any of our boys have to isolate.
Throughout the recent most challenging times under lockdown, our boys received live lessons, live feedback, live assemblies, live pastoral care provision, live guided reading, live 'chat' groups and our parents received live parent meetings. We are very conscious of the impact the lockdowns have had on families, juggling working from home, schooling, childcare and running a busy household. That is why we have offered a flexible approach to our boys' learning programme to assist families and continue the boys' learning.
Whilst we remain optomistic for the 2021/22 academic year, it is reassuring to know that should we have to revert to online learning or should families need to isolate, we can continue to deliver the very best education to our boys whilst at home.
We are currently accepting new enquiries for 2022. We are also able to accept school transfers so if you would like the best start for your son then do please contact our admissions department on admissions@altprep.co.uk to arrange for a meeting with our Head Master and a tour of the school.
We look forward to welcoming your family to our APS community!
You might also like: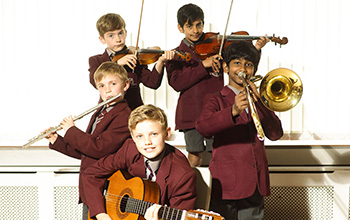 Music
In a dedicated Music Block, APS provides a wide range of orchestras, choirs and lessons.
Read More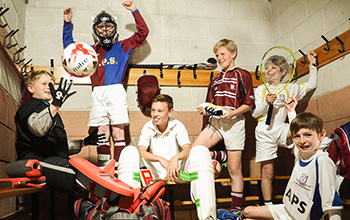 Sport
APS is at the top flight of sport for independent schools at both regional and national level.
Read More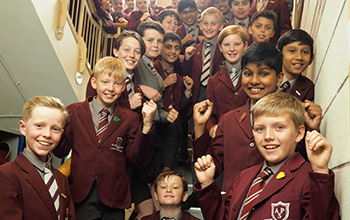 Houses and Responsibilities
Our four houses of Montgomery, Tedder, Alexander and Cunnigham ensure great team work throughout school.
Read More